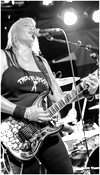 Kat James
Hailing from New Waverly Texas, Kat picked
up the guitar as a child and never put it down.
While putting together several bands in
her young years, she finally....
....Continue reading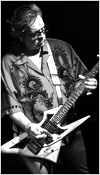 Robert Hampton
I was born not breathing. Lacking any
oxygen to my brain for the first 12 hours, wait.
Nope, no, no….. I lived the former life of a racecar driver and a Civil....
....Continue reading